Important Changes for Our Provided Inbound Proxy Service
Approximate time to read: 1 min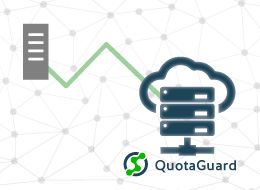 We have released important changes for our provided inbound proxy service that might require configuration changes on the user side.
As you may know, all of our proxies are backed by set of two servers behind the load balancer. This allows us to provide you with durable and scalable connections through our proxies. Up until recently, inbound proxies were not using full capabilities of the load balanced setups.
We are happy to announce that we now support load balanced connections for inbound proxies too.
All newly created inbound proxies are already backed by the load balanced setup. We previously assigned a single static IP address to your inbound proxy. The Load balanced setup has 2 static IP addresses that you should expect from the incoming requests. Additionally, for custom domains you will need to change the DNS record from A to CNAME.
Changes required for your inbound proxies:
dae5060e659305e4-us-east-1.getstatica.com. Allowlisted IPs: 10.10.10.1, 10.10.10.2.
test-inbound.quotaguard.com. CNAME DNS record: statica.quotaguard.com Allowlisted IPs: 10.10.10.1, 10.10.10.2.
Please let us know if you want to enable load balanced setup on your inbound proxy today or if you want to stay on the previous setup.