Privacy, GDPR, and QuotaGuard
Approximate time to read: 1 min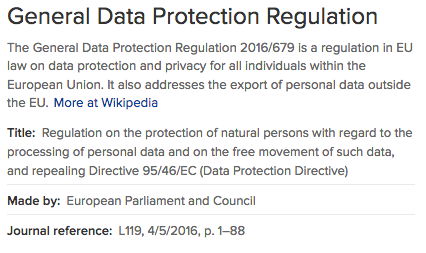 Hey everyone, we just wanted to make a quick update regarding the forthcoming GDPR Privacy law going into effect in the EU region.
Fortunately, QuotaGuard was already compliant with technical aspects of the law and only had to do the legal paperwork and compliance steps to be in full compliance by the start date of GDPR.
Here is an easy to find spot to read our updated Privacy rules.
We also put together a FAQ on Privacy and Data Retention to help you understand what is happening behind the scenes when you use QuotaGuard.
You may notice a new step when you sign up or log into your account where you have to acknowledge that you've read our new Privacy policy and agree to the terms. As part of GDPR, this step should help to make sure everyone is on the same page regarding how QuotaGuard protects our customers data.
As always, if you have any questions, please write us at Support any time.