Account Management
The Account Management dashboard is where you can edit routine account settings, like email, credit card, or download invoices.
Update Dashboard Password
If you need to update the password to your QuotaGuard account (not your individual subscriptions), this is the place to do it.
Updating your password here does not, repeat not change the password for any of your QuotaGuard subscription configurations. To update those passwords, you need to cycle the password inside the subscription.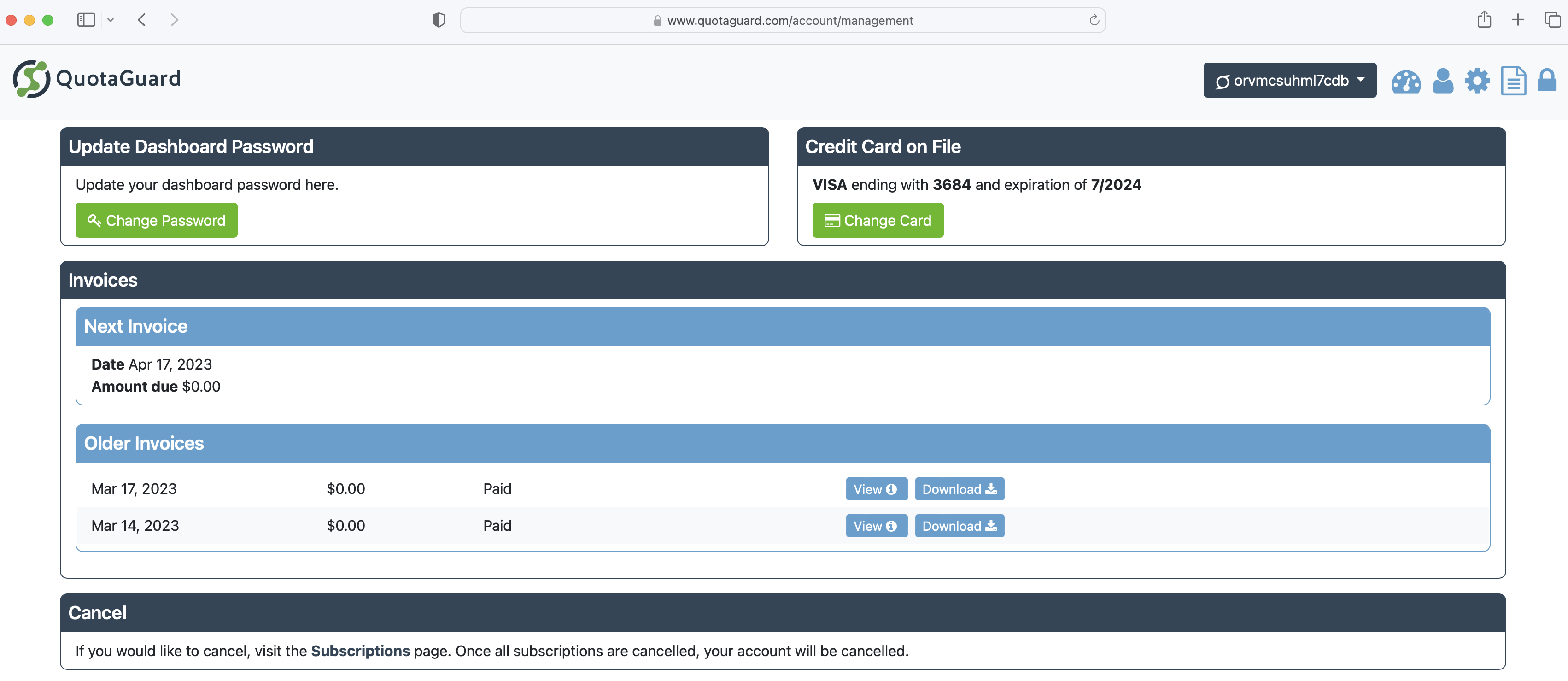 Update Credit Card on File
To Update / Change the credit card associated with your Billing account, please click on Change Card and fill in the new credit card information.
Editing the credit card information here will update the default credit card in the QuotaGuard billing system.
Invoices
This section allows you to download historical Invoices. If you need older invoices or can't find one that you are looking for right away, please reach out at QuotaGuard Support.
Cancel
If you wish to cancel your account, you need to delete all your subscriptions first. Please follow the link to the Subscriptions page to remove each subscription one by one.
Once the last subscription is removed, your account will be cancelled, and no further invoices or charges will occur. (The only exception would be if your account had unpaid invoice from the past that were due prior to the cancellation date.)
---
Ready to Get Started?
Get in touch or create a free trial account