Default Subscription Dashboard
When you log into your QuotaGuard Administration Panel, you will first see your QuotaGuard Administration Dashboard.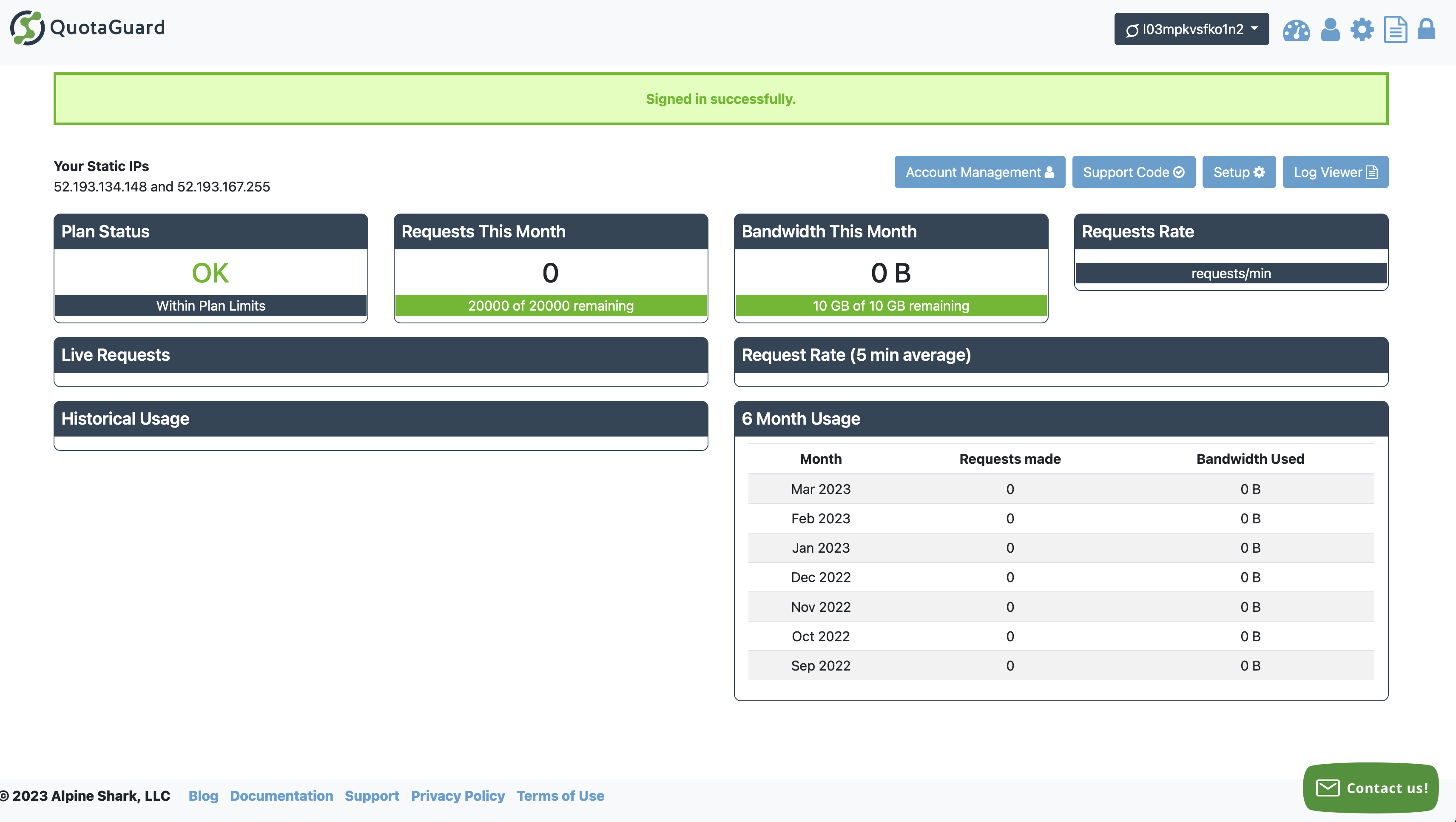 In the upper right, you will see a dropdown list with your current QuotaGuard subscription UserName. It will look something like the one in the image above, "l03mpkvsfko1n2".
If you only have one subscription, then you will always see this default dashboard for the default UserName.
If you have multiple subscriptions, you can look at the dashboard for a different subscription by selecting the appropriate subscription from the drop-down list.
Additionally, you can select Manage Subscriptions in the drop down list and visit the Subscriptions page directly to review all of your subscriptions in one location.
Dashboard View
In the dashboard view, you can see the following metrics and useful information:
Your Static IP's (Why do I have two IP's?)

Plan Status

Requests This Month

Bandwidth This Month

Request Rate (Current Requests / Minute)

Live Requests Graph

Historical Usage Metrics

Request Rate (5 Minute Average)

Historical Six-Month Usage Statistics
These are metrics to help you get a quick view of your live and current usage, plan usage, and historical patterns.
Account Options
Additionally, in the upper right, you will find button links for the following areas are available:

---
Ready to Get Started?
Get in touch or create a free trial account